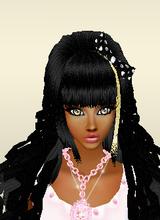 today is such an happy day!!!!
full of productive relax
Always lovely Chirality not-directly remembered
I love also
my multiply.com blog so I decided
to restart blogging in EN
Today I found few gaijin gyaru blogs I never seen !!!
I love all of them !!! aahhhh
THIS GIRL HAS GOT MOTIVATION!!!!
I KNOW SHE WILL BE A BEAUTIFUL PRINCESS.
I LOVE HER PIC !!!! ALREADY PERFECT!!!
http://aimiyalove.blogspot.com
YEAH!! KILL'EM WITH KINDNESS!!!
juicy french HIME
http://wildnlovely.blogspot.com/
LOVELY !!!!!!!!!!!!!!!!!!!!!!!!!!!!
http://rio-th.blogspot.com/
As i said already I dont like to write long stories here
but in my paper diaries xD
Some parcels arrived but i really dont feel like
sharing all I get -_______________-
the case is already broken!!!!!
i'll write a lil feedback later on here
love these boots even if they're not so over the knee on
my legs *soon outfits
*
just at the top of the knee!!! but they look sexy so....
these ones are so damn CRAZY
I know they look plain on this pic but I can tell you they are
EPIC
I LOOK SUPER TALL WITH THEM ON!!SUPER TALL
and hurt so much sometimes!!! but I was the 24h on high heel
girl!!! I used to be and I just gotta re-train my feet a bit
Anyway I used to have such healthy and soft hair
I want them back .... babes!!! grow back stronger!!!!
I'm up to order human clip ins at FOXYLOCKS
I wanted HEADKANDY but FOXYLOCKS quality is better
and they dont transform in shitty hair after washing them
CHESTNUT COLOR or CHOCOLATE MID-BROWN
in any case I dont think buying things in so many
and random gal styles as I do is good for me
well I should focus on few styles and grow my
wardrobe on them...having my BASIC COLORS
so I think i should start being a
24
/
7
Princess
also outside :P *IT'S A LONG HISTORY*
dated April
2009
Hime + BARBIE style
I feel so confty with this look
she got many half wigs and other hairpieces on LOVELY!!!
I love gaijin princesses blogs I see around
.... there are also many lolita princesses you can easily get inspired by
..I mean...as a MAIN VISION OF CUTENESS
TO DO
COCONA eyemake; eye make serious PRACTICE
UV LAMP; acrylics and gel
SEWING MACHINE
make japanese,cantonese,viet and dominican food
bake more often and drink vanilla tea with honey biscuits;
home made macarons
TUTUHA and D.I.A
restart daily deco (nails and stuff)
new eyelashes....I got too many and I got bored by them all
make periodically MBOK.JP and TAOBAO orders
give YUMETENBO a chance
big asian wholesale order
get used to 12cm/5inches heels
get regular incomes
get used to study even 18h in a dayas I did

my IMVU avatar